Exhibitors at WOODTEC 2023 to present all you need for furniture production
September 8, 2023 / 10:58 AM
The WOOD-TEC International Fair for Wood Processing and Furniture Industry will return to the Brno Exhibition Centre from 10 to 13 October. This fair is a platform for trade, education, and meetings for all those who work with wood. Czech professional associations from the woodworking machinery, wood processing and furniture industries cooperate in the organisation of this major European trade show.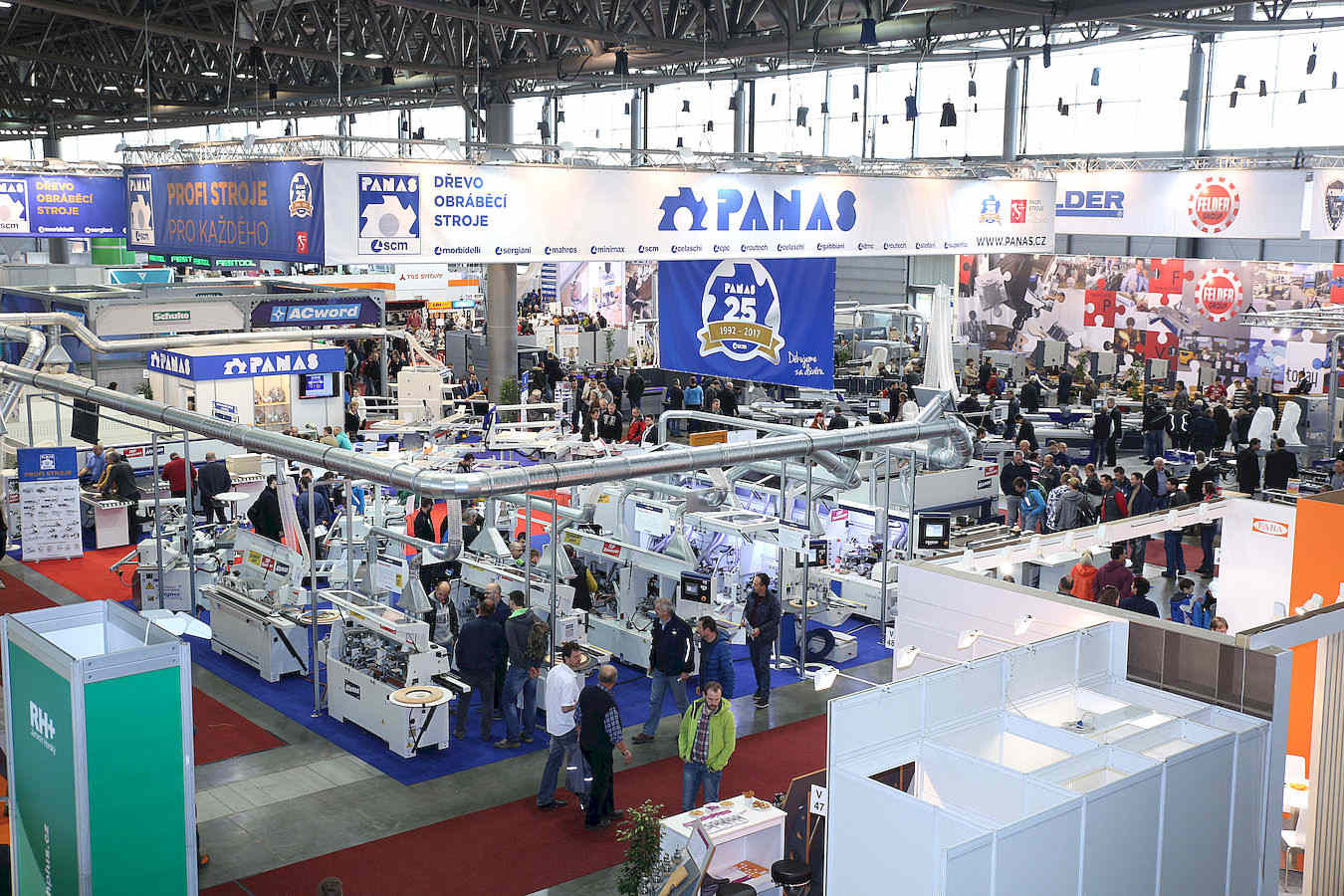 ANKA M+N presents its modern SIRO decorative fittings
SIRO is an Austrian family-run company that has been developing and manufacturing decorative furniture fittings for more than seven decades. Together with long-standing partners, SIRO has created a brand that enjoys a high reputation in the industry.
BG technik – the best in joinery equipment
BG technik represents ALTENDORF GROUP and OAV Equipment on the Czech market. ALTENDORF GROUP has been producing the highest quality ALTENDORF formatting saws since 1906, and HEBROCK banding machines to meet the most demanding production requirements in small, large and semi-automatic production lines.
BRIKLIS offers a complete solution from waste generation to briquette packaging
BRIKLIS is a manufacturer of briquetting presses for waste processing by briquetting for thermal recovery or recycling with more than 30 years of experience on the Czech and foreign markets. The displayed BrikStar 30 briquetting press is a modern and ecological solution for the use and valorisation of the material and waste.
FELDER GROUP stands for tradition, innovation, and excellence
The company has been developing, manufacturing, and selling woodworking machines for 65 years and has been supplying the Czech market for more than 30 years. With more than 800 employees at its headquarters in the town of Hall and more than 250 sales and service locations in 84 countries, FELDER Group is one of the world's leading manufacturers of woodworking machines.
ITA TOOLS CZECH REPUBLIC – production, sales, and servicing of professional tools
ITA TOOLS CZECH REPUBLIC is the Czech representative of ITA Tools, a company specialising in the production of professional tools for working with wood, wood-based materials, plastics and non-ferrous metals. It offers a wide range of tools and instruments for woodworking, furniture production and composite materials processing.
NEVA-TST s.r.o. means technology for precision wood cutting
NEVA is a manufacturing company that produces and sells machines and technologies for precision thin-gap wood cutting and automatic sharpening machines for saw blades, belts and discs. More than 1000 NEVA products can be found in more than 30 countries worldwide.
OKENTĚS to present its best products in Brno
OKENTĚS, a. s. is a family-run company with a tradition dating to 1992. It is the main distributor of products of more than 15 foreign partners in the Czech Republic and Slovakia. The main product range includes goods for window and door manufacturers, construction and installation companies, carpenters, glaziers, and other craftsmen.
PANAS offers you quality machines, service, and consultancy
PANAS, spol. s r. o. has been supplying woodworking machines and technologies to the Czech Republic for more than 30 years, mainly from the Italian SCM Group, which is one of the world's leading companies. Its portfolio (CMS division) also includes technologies for machining plastics, composites, and aluminum alloys.
ROJEK has permanent sales representations on four continents
ROJEK has more than a century of tradition in engineering production. In their offer you can find forming saws, levelling or thicknessing milling machines, combination machines, undercutting milling machines, grinding machines, circular saws, planers, lathes, bench drills and aspirators.
Czech company SOUKUP s.r.o. offers individual approach, creativity, and flexible solutions.
The Czech company SOUKUP s.r.o. is a family business specialising in the production of machines for wooden windows and prefabricated wooden houses. With more than 30 years of experience from all over the world, they can offer their customers individual and reliable solutions.
Wolfcraft is the number one in the market for all do-it-yourselfers
Wolfcraft is a German manufacturer of tools and instruments for DIY and professionals with a tradition dating back to 1949. Visitors to the stand can anticipate a range of clamping and tool tables, patented one-handed clamps, wood joining tools and a complete range of smart angles and jigs.