TECHAGRO - 30 years of tradition
August 17, 2023 / 10:44 AM
The TECHAGRO International Fair of Agricultural Machinery was first held in 1994 and quickly established itself as the most important industry event in Central Europe. It is a biennial fair focused exclusively on crop production, while animal husbandry technologies are presented at ANIMAL TECH in Brno in odd-numbered years.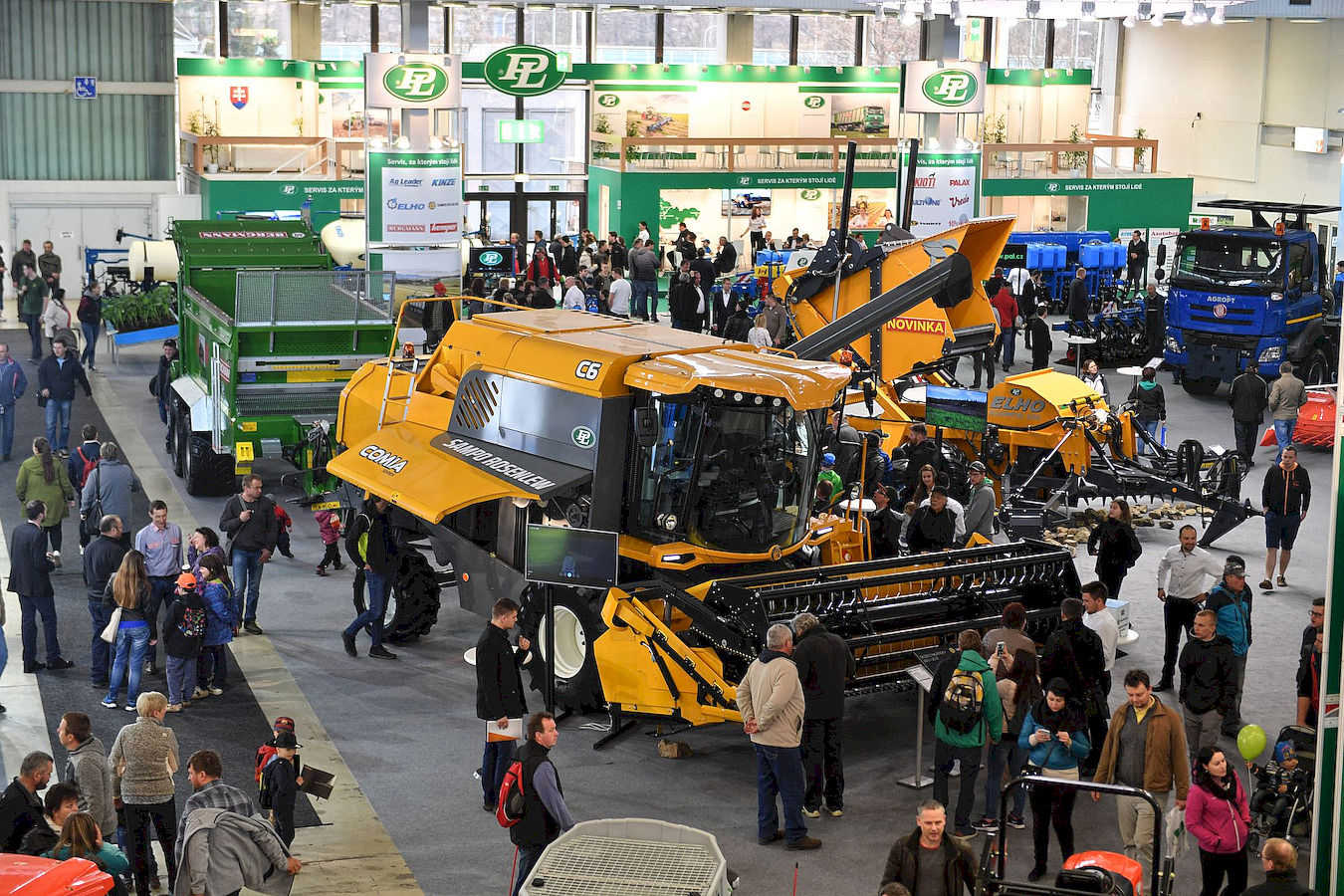 In April 2024, TECHAGRO will return to the Brno Exhibition Centre after a five-year break and will be accompanied by the SILVA REGINA trade fair for forestry technology and the BIOMASA trade fair for renewable energy sources in agriculture and forestry. The well-established trio is one of the three largest industry events in Europe. It consistently attracts more than 110 thousand visitors, most of whom participate in crop production. Visitors come mainly to see the equipment on display and the innovations they want to use in their own businesses.
The Czech Republic is a country with a long and successful tradition of agricultural machinery production. At the same time, it is a mature and demanding market with an elevated level of crop production. There are approximately 135 thousand farms and 2.5 million hectares of arable land. Cereals are grown on 1.38 million hectares, of which over 61% is wheat, around 24% barley and 6% maize.
The last edition in figures
The TECHAGRO, SILVA REGINA and BIOMASA agricultural and forestry fairs were last held in Brno in 2018.750 exhibitors from thirty-seven countries took part, presenting a range of 1,174 brands. The exhibition area amounted to 88 thousand square meters, which meant that the entire Brno Exhibition Centre was sold out, both covered halls and open-air areas.
The expo was attended by 112,646 visitors from thirty-nine countries, with the largest number of foreign visitors coming from Slovakia, Austria, Hungary, Poland, Slovenia, and Germany. A survey confirmed their prominent level of expertise: 51% of visitors were business owners, executives, and buyers, 38% came to buy or order a product or to establish business relations. Visitors were most interested in small agricultural machinery (34%), agricultural equipment (26%) and spare parts, aggregates for agricultural machinery (10%).
Exhibitors can apply for participation at preferential rates until 30 September 2023.