SILVA REGINA will highlight business as part of forest protection
August 18, 2023 / 7:28 AM
The largest Central European trade fairs for agriculture and forestry will take place in Brno from 7 to 11 April 2024. It will also include the SILVA REGINA fair, which is a major Central European trade show of forestry and hunting.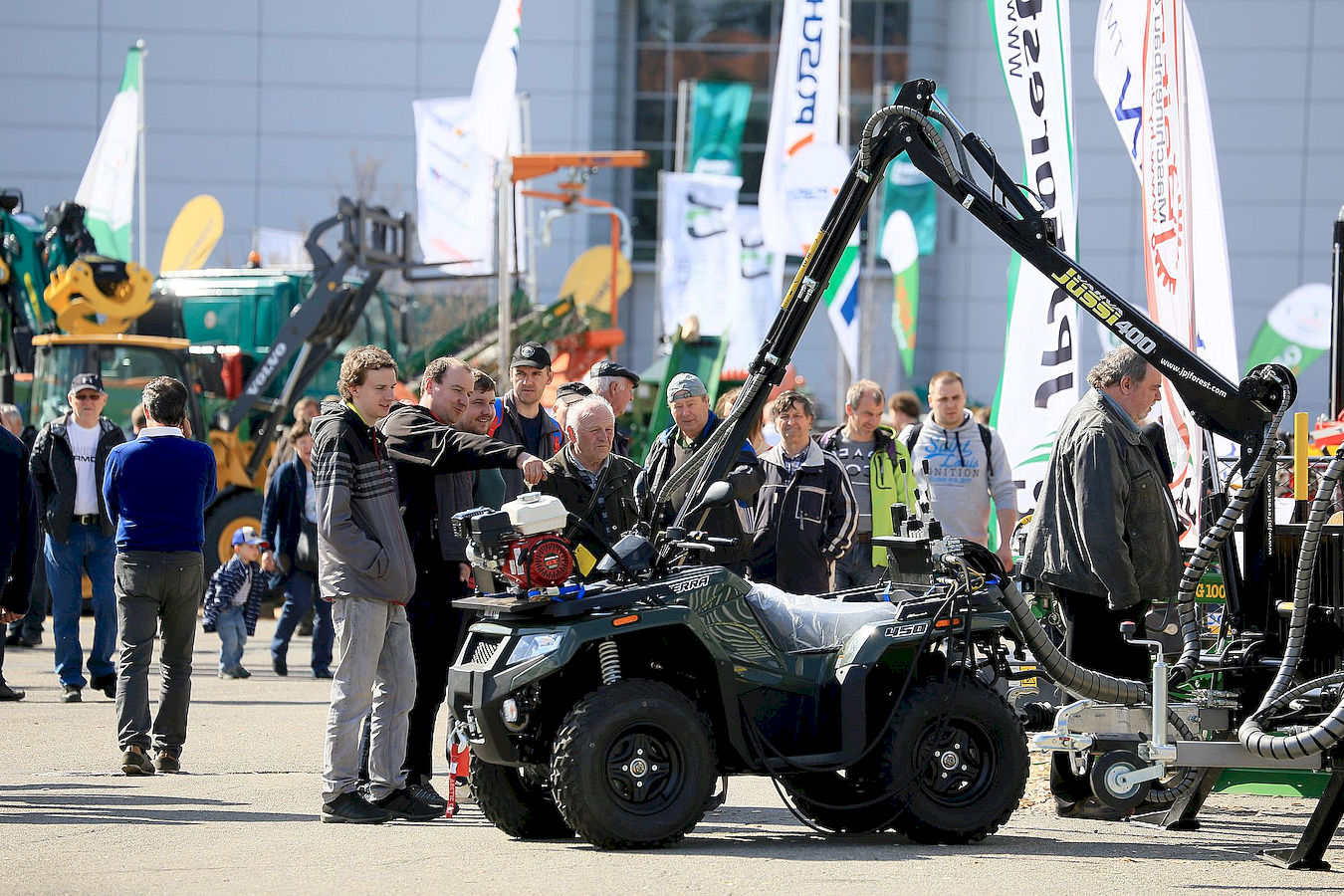 All about forestry and hunting in one place
The SILVA REGINA International Forestry and Hunting Fair is one of the leading trade shows in Europe. It is an important business opportunity and expert event, but also a social gathering of professionals and all others who have linked their lives to the forest. Visitors come here to find out about current trends, latest forestry technology and technological innovations that they want to apply in their practice. In the forestry section of the fair, they will find everything they need for forest management and the maintenance of urban plantations, including practical demonstrations of the use of machinery. The 2024 edition will focus on forest protection through business, sustainability, responses to climate change and the bark beetle disaster.
The hunting section of the fair focuses on the sale of hunting and outdoor equipment. Hunting weapons and ammunition, equipment for hunters and foresters, trophies and taxidermy will be on display. There will be a stage with a forestry and hunting programme, performances by trumpeters, dog handlers and falconers, and visits by well-known personalities from the world of hunting. The forestry part of the programme will focus on educating forest owners, mayors, and professional forest managers.
Fairs that sell out expo grounds
Together with the SILVA REGINA fair, the BIOMASS Fair of Renewable Energy Sources in Agriculture and Forestry, and, above all, the TECHAGRO International Fair of Agricultural Machinery focusing on crop production will be held from 7 to 11 April 2024, returning to the Brno Exhibition Centre after a six-year intermission. This well-established trio is one of the three largest sectoral events in Europe.
Brno's TECHAGRO, SILVA REGINA and BIOMASS agricultural and forestry fairs are unique in that they combine the topics of soil and forest care with the use of biomass. These areas are intricately linked, and technology suppliers often have customers in both agriculture and forestry. Visitors to the exhibition centre will therefore receive comprehensive information for their business. In one place, they will find a range of state-of-the-art equipment and advanced technologies for crop production, forest protection through business and energy production from biomass. Hunting will be presented primarily as an integral part of landscape management. Key topics for the upcoming event include innovation, digitalisation and innovative technologies, the development of forestry techniques and technologies, and renewable energy in forestry and agriculture.
Looking back at the past events
The TECHAGRO, SILVA REGINA and BIOMASS agricultural and forestry fairs were held in Brno for the last time in 2018. There were 750 exhibitors from thirty-seven countries presenting a range of 1,174 brands. Twenty-three percent of the exhibitors came from abroad. The exhibition area amounted to eighty-eight thousand sqm, which meant that the entire Brno Exhibition Centre was sold out – covered halls as well as open-air areas. SILVA REGINA 2018 featured 179 exhibitors from twenty-two countries on an area of 13,582 m2.
112,646 visitors from thirty-nine countries visited the fairs in 2018, with the largest number of international visitors coming from Slovakia, Austria, Hungary, Poland, Slovenia, and Germany. The survey confirmed their prominent level of competence: 51% of visitors were business owners, executives and buyers, while 38% of visitors came to buy or order a product, or to establish business relations. The sectors in which visitors were most interested included machinery, equipment, and tools in forestry (9.2%), hunting and gamekeeping (7.8%), and weapons and ammunition (4.1%).
In 2022, SILVA REGINA and BIOMASS were held without the TECHAGRO agricultural fair and were attended by 25,635 visitors from thirteen countries.
Exhibitors can apply for participation at best prices until 30 September 2023 only.