SKI365 arena to offer races and workshops
September 22, 2023 / 10:13 AM
Winters lately with no snow and skiers with no place left for their sport? What about indoors? If you think it is impossible, the SKI365 arena at the Life! festival will make you change your mind.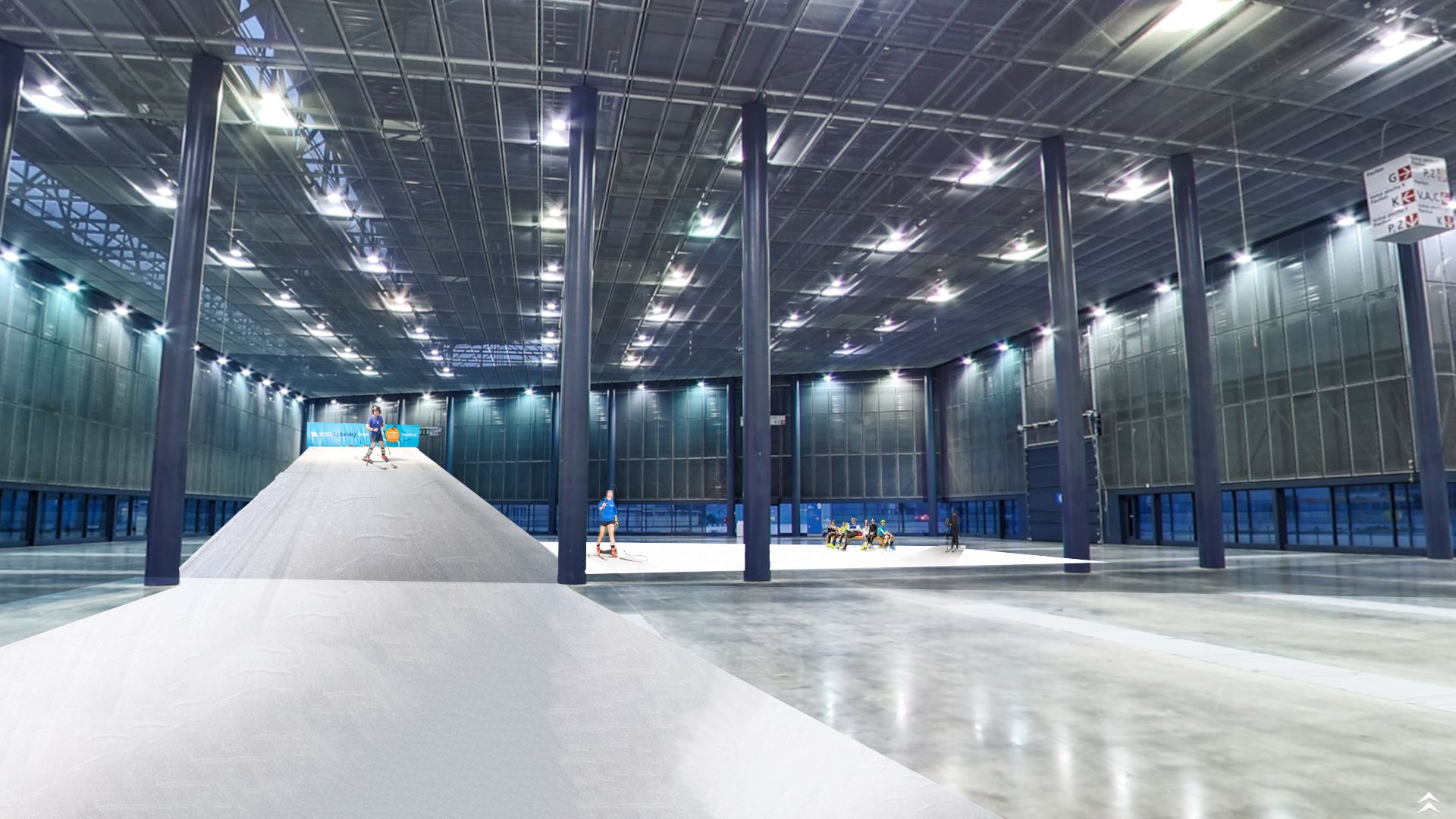 Ochutnávka zimních sportů na festivalu bude pestrá. Najdete zde běžkařskou dráhu dlouhou asi 150 metrů, která je doplněná střelnicí, takže se z ní může stát dráha pro biatlon. Na ní si můžete změřit síly třeba s Ondřejem Moravcem nebo Gabrielou Soukalovou. "Já tam budu dělat takového správce arény," směje se olympionik Moravec. "Nicméně tam budu samozřejmě i jako lektor a povedu některé workshopy," dodává. "Bude se soutěžit, závodit i testovat, protože přivezeme různé typy běžek. Bude tam také šestnáct metrů dlouhá a čtyři metry vysoká rampa na skialp. Je to spíše pro děti, nebo jen na takovou ochutnávku," vyjmenovává aktivity tvůrce nápadu Václav Torčík.
Kromě skiaplu se na dráze bude střídat i snowboarding a lyže. Na workshopech lidé zažijí první setkání s těmito sporty, osvojí bezpečnost a mnoho dalšího. A chybět nebude ani unikátní běžkařský trenažér. "K dispozici budou naši instruktoři, kteří vše vysvětlí, ukáží a pomohou," sděluje Torčík. Připravené jsou také první skialpové závody s Davidem Novákem a Jakubem Fabiánem.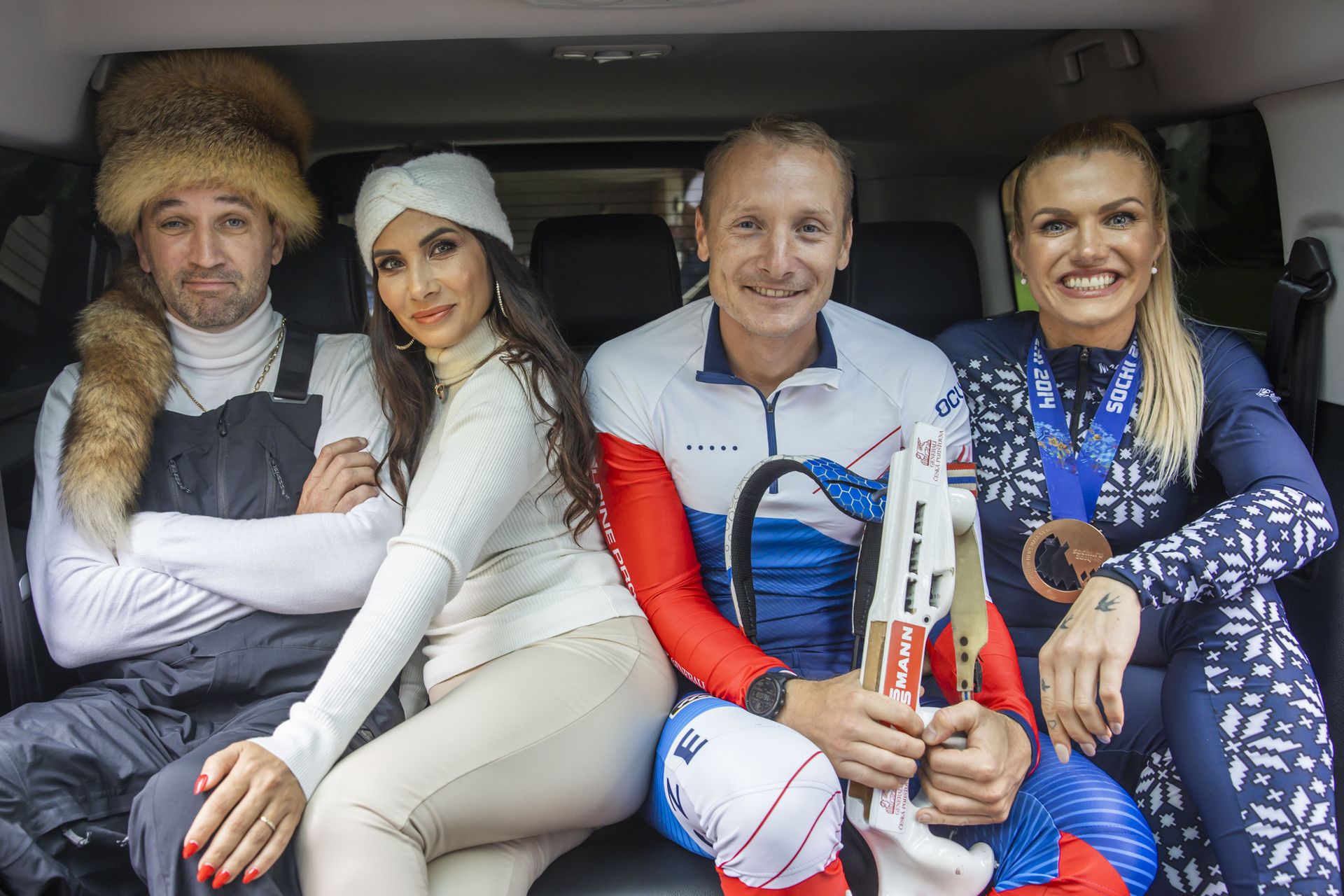 Hall F will be transformed into a large ski track. Cross-country skiers, biathletes, snowboarders and ski alpinists will enjoy their sports. In addition to the 200-meter test track, you will also find a 30-meter slope. Equipment will be available for hire on site; lecturers and instructors will also be there for you.
Those who feel strong enough can compete with biathlete Ondřej Moravec. If you plan to take your first steps on ski or snowboard this winter, then book a place at the workshop. Everyone can then buy equipment for the winter at bargain prices.

Interesting lectures and panel discussions are waiting for you. You will learn more about the preparation – of the body as well as the ski resorts, you will hear about the experiences of ski schools, service centres and rental firms.
We also have the first ski mountaineering races with David Novák and Jakub Fabián prepared for you.
Do not hesitate and book a place at one of the workshops
Programme of lectures and panel discussions:
Friday 24 November
10.00–10.30
Ski mountaineering terrains of southern Austria
Presented by: Branislav Adamec, SkialpujFest
11.00–11.30
Professional vs home maintenance of skis and snowboards
12.00–12.40
Representation at the Olympics and World Championships, training preparation and routine
Panel discussion with Ondřej Moravec and Gabriela Soukalová
12.30–13.00
Norway
Presented by: Branislav Adamec, SkialpujFest
13.00–13.30
Ski school, training of children from the perspective of ski schools
Panel discussion with Jakub Nykl (JapaSport), Martin Dostalík (Lemur) and headmaster of a sports school
14.00–14.30
Ski training from the perspective of a school and a parent
Panel discussion
14.30–15.00
Haute Route crossing + PDG as the oldest ski mountaineering race
Presented by: Branislav Adamec, SkialpujFest
15.00–15.30
Layering clothes for winter
Presented by: Václav Torčík
16.00–16.30
10 things that an experienced skier knows, but every visitor to the mountains should know them as well
Presented by: Václav Torčík, Branislav Adamec
16.30–17.00
Ski mountaineering events in high mountains: Morocco, Peru, Himalayas, Tibet, USA and Canada
Presented by: Branislav Adamec, SkialpujFest
Saturday 25 November
10.00–10.30
Ski mountaineering terrains of southern Austria
Presented by: Branislav Adamec, SkialpujFest
10.30–11.00
Travelling and skiing
Presented by Snow.cz
10.30–11.00
3 TOP gadgets and 3 apps for recording and analysing movement in the mountains
11.00–11.30
Professional vs home maintenance of skis and snowboards
12.00–12.30
To the mountains with a grin, then with a plaster cast back home? Safety for the whole family (Accidents and insurance on ski trips)
Panel discussion
12.30–13.00
Norway
Presented by: Branislav Adamec, SkialpujFes
13.00–13.30
Ski school, training of children from the perspective of ski schools
Panel discussion with Jakub Nykl (JapaSport), Martin Dostalík (Lemur) and headmaster of a sports school
13.30–14.00
Why do my feet hurt in ski boots? We can tell you what to do about it
Presented by: Trtík, Madeja sport
14.00–14.30
Ski training from the perspective of a school and a parent
Panel discussion
14.30–15.00
Haute Route crossing + PDG as the oldest ski mountaineering race
Presented by: Branislav Adamec, SkialpujFest
15.00–15.30
Layering clothes for winter
Presented by: Václav Torčík
15.00–16.00
From the diary of a beginner ski mountaineer
Presented by: David Smékal and Matěj Švec, Skiaply jak víno
16.00–16.30
10 things that an experienced skier knows, but every visitor to the mountains should know them as well
Presented by: Václav Torčík, Branislav Adamec
16.30–17.00
Ski mountaineering events in high mountains: Morocco, Peru, Himalayas, Tibet, USA and Canada
Presented by: Branislav Adamec, SkialpujFest
Sunday 26 November
10.00–10.30
Ski mountaineering terrains of southern Austria
Presented by: Branislav Adamec, SkialpujFest
10.30–11.00
Stand-up show
11.00–11.30
Professional vs home maintenance of skis and snowboards
11.30–12.00
Production of Czech skis
Panel discussion: Kästle, Lusti, Choc
12.00–12.30
Adrenaline instead of blood: 250 km/h on ski, downhills, jumps and ramps
Presented by: Radim Palán, Robin Kaleta
12.30–13.00
Norway
Presented by: Branislav Adamec, SkialpujFest
13.00–13.30
Ski school, training of children from the perspective of ski schools
Panel discussion with Jakub Nykl (JapaSport), Martin Dostalík (Lemur) and headmaster of a sports school
14.00–14.30
Ski training from the perspective of a school and a parent
Panel discussion
14.30–15.00
Haute Route crossing + PDG as the oldest ski mountaineering race
Presented by: Branislav Adamec, SkialpujFest
15.00–15.30
Layering clothes for winter
Presented by: Václav Torčík
15.30–16.00
Ski resorts – modern features; ski pass inspection; how ski pass prices are made and their validity checked; what is the work of a ski lift operator like
Panel discussion: Tatra Mountain Resort, Skidata
16.00–16.30
10 things that an experienced skier knows, but every visitor to the mountains should know them as well
Presented by: Václav Torčík, Branislav Adamec
16.30–17.00
Ski mountaineering events in high mountains: Morocco, Peru, Himalayas, Tibet, USA and Canada
Presented by: Branislav Adamec, SkialpujFest