MSV to feature Autonomy Hall for the first time
September 25, 2023 / 7:50 AM
Companies dealing with autonomous mobility will be presenting themselves at the Brno Exhibition Centre this year. One of the biggest benefits of this sector is the rationalisation of transport in various places, including airports, exhibition grounds, industrial zones, amusement parks, hospitals and, of course, urban areas.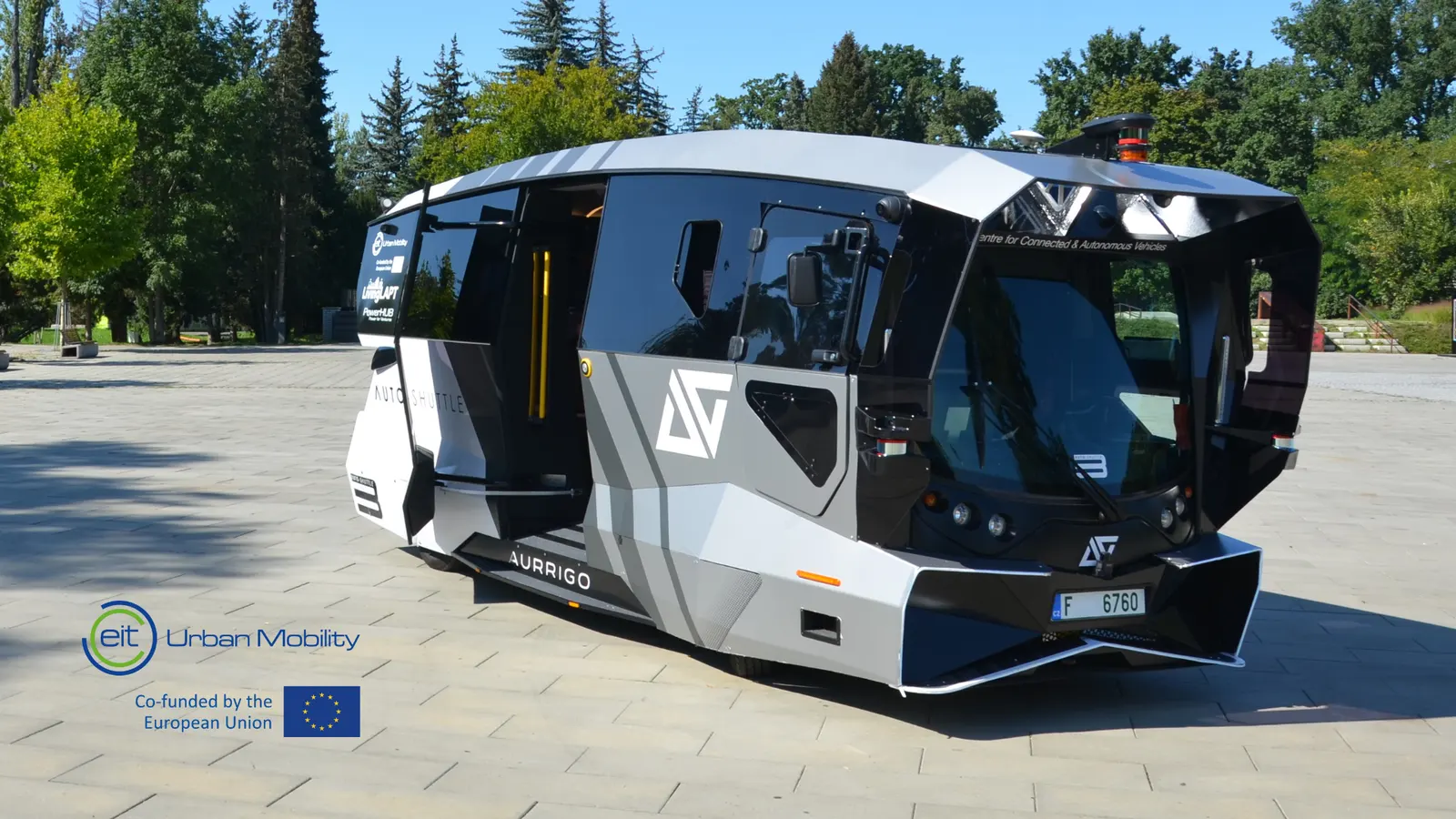 Visitors to the International Engineering Fair will have the opportunity to test-drive an autonomous bus from Aurrigo. The vehicle is able to move along a specified route without a driver, avoiding obstacles and even stopping if necessary. To do this, it is equipped with a number of sensors. Inside the vehicle, there is enough space for up to eight people, as well as room for wheelchair users, who can access the vehicle via a ramp. During the test run, an operator will be present in the car to take over steering in the event of a situation that the vehicle cannot resolve. The vehicle has already been successfully operated on routes with normal road traffic in the UK and has been tested in city centres, residential areas and at major golf tournaments.
BringAuto's autonomous Last Mile Delivery robot, which can deliver parcels to specific customers, will also be moving around at the expo grounds. BringAuto robots drive autonomously along a pre-mapped route. Their zero-emission operation makes them ideal for delivering parcels in cities and industrial sites. They can facilitate the transport of materials and products, but also ensure that people no longer have to travel with dangerous substances such as chemical samples or explosives.
The centre of autonomy will be Hall Y, where BringAuto's Industrial Delivery Robot will also be located.
The autonomous transport of the future is represented at the Brno Exhibition Centre thanks to the LivingLAPT project, which aims to provide sustainable autonomous transport in various European cities, ensuring safe and economical transportation without the need for drivers on board. The project is supported by EIT Urban Mobility, an initiative of the European Institute of Innovation and Technology (EIT), an institution of the European Union. EIT Urban Mobility aims to accelerate positive changes in mobility to make urban spaces more liveable. In addition to Aurrigo and BringAuto, the research organisation PowerHUB is also collaborating in the implementation of the Autonomy Hall and autonomous vehicle rides at the Brno Exhibition Centre.