New extra programme for travellers in Adventure Hall
September 10, 2023 / 10:00 AM
The third exhibition hall of the Caravaning Brno show will open for the first time this year in Hall G under the name Adventure Hall and will primarily welcome fans of a more adventurous style of travel, off-road motorhomes and caravans, and wild camping, as well as fans of home-made makeovers and professional Czech manufacturers with an offer of individual installations for demanding travel conditions.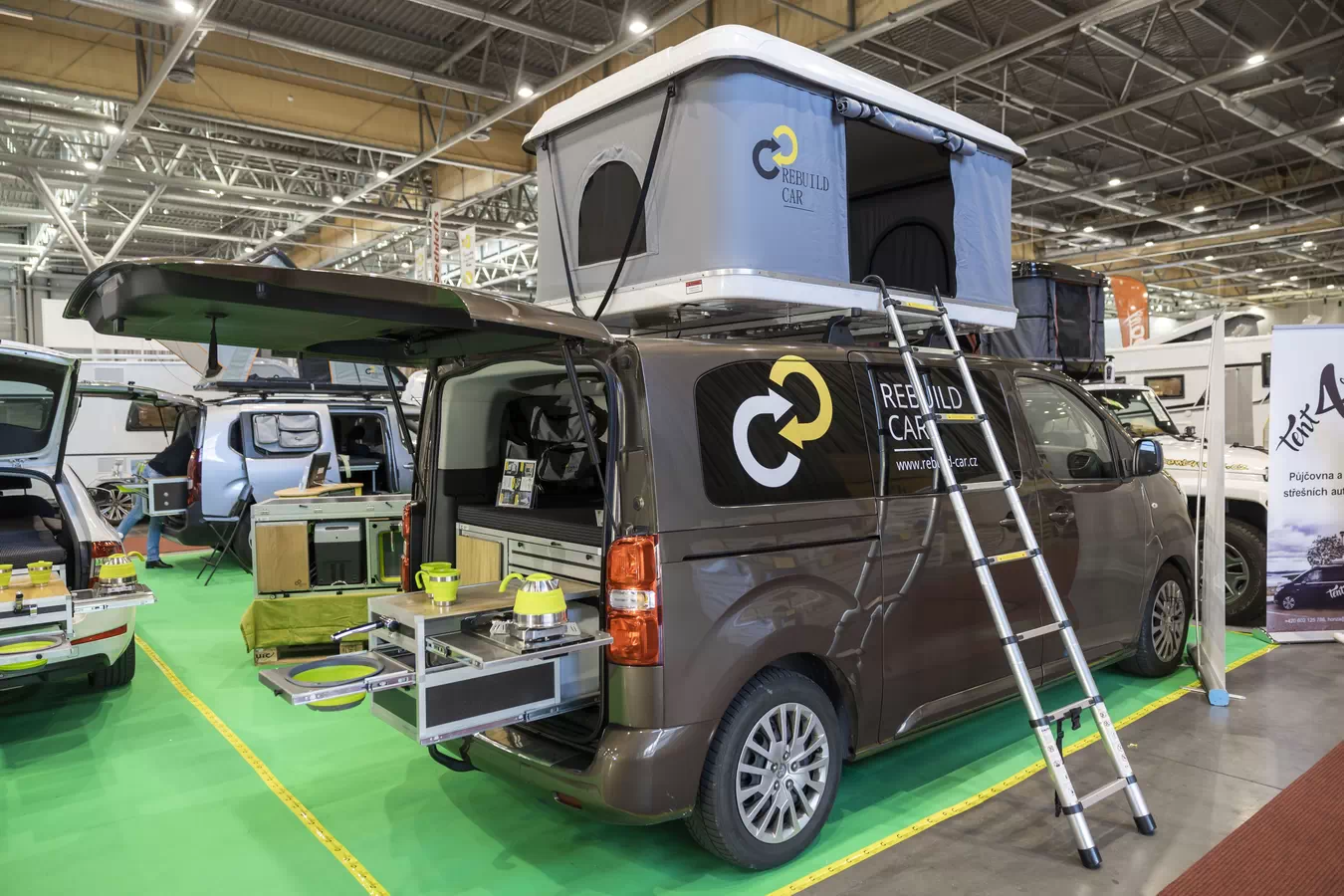 The extra programme will also adapt to this, having a completely new shape in the Adventure Hall. It will offer visitors comprehensive daily thematic blocks, eye-catching presentations, and hosted discussions and interviews, where visitors will also be given a lot of space.
The extra programme is sponsored by Tomáš Málek, a journalist and caravanner from the 'Adamova velká cesta' project, and Jan Bordovský, publisher of the CamperLIFE.cz magazine. "We've been inspired by modern conferences, the programme on stage will be fast paced, straight to the point, offer lots of current information and interesting things, as well as the most interesting personalities from the fields of caravanning and travel. Everyone will have enough space and we will not forget the audience either," states Tomáš Málek.
In addition, each day will be dedicated to comprehensive topics that currently resonate most within the travellers' community. "The division into coherent blocks will help visitors reserve enough time in advance for topics that interest them. We, in turn, can invite as many interesting speakers as possible to them at once, and create an incredibly attractive atmosphere," adds Jan Bordovský.
And what topics can visitors look forward to now? We will focus, for example, on off-road caravans, mini-caravans or pick-up extensions, with travellers we will venture beyond the borders of Europe, we will analyse in detail the queens of roads and terrain, i.e. expedition camper trucks, we will head to the Balkans, which for many travellers is the gateway to the world of overland, and we will discuss with travelling mothers what it is like to travel with children on board.
We will publish more information about the programme in halls G and P soon!