Fischer Panda GmbH has been a manufacturer of high-quality generators for 40 years and is known as one of the leading manufacturers of mobile energy systems. Fischer Panda builds according to customer specifications (custom-made). Besides diesel generators, they also build combined units with air-conditioning and power systems (CAPS). These units consist of generator and ECU in a single unit.
All generators for military applications are suited for power solutions from 2 - 48 kW and meet the most important requirements according to MIL-STD 461 and 810, especially regarding EMC and noise emission.
Thanks to a compact sound insulation capsule, the water-cooled generators run quietly and virtually vibration-free.
Fischer Panda will display an AGT 4000, a water-cooled DC battery charging generator. The battery charging generators are available in various outputs between 2 and 12 kW and are particularly suited for armoured tracked vehicles.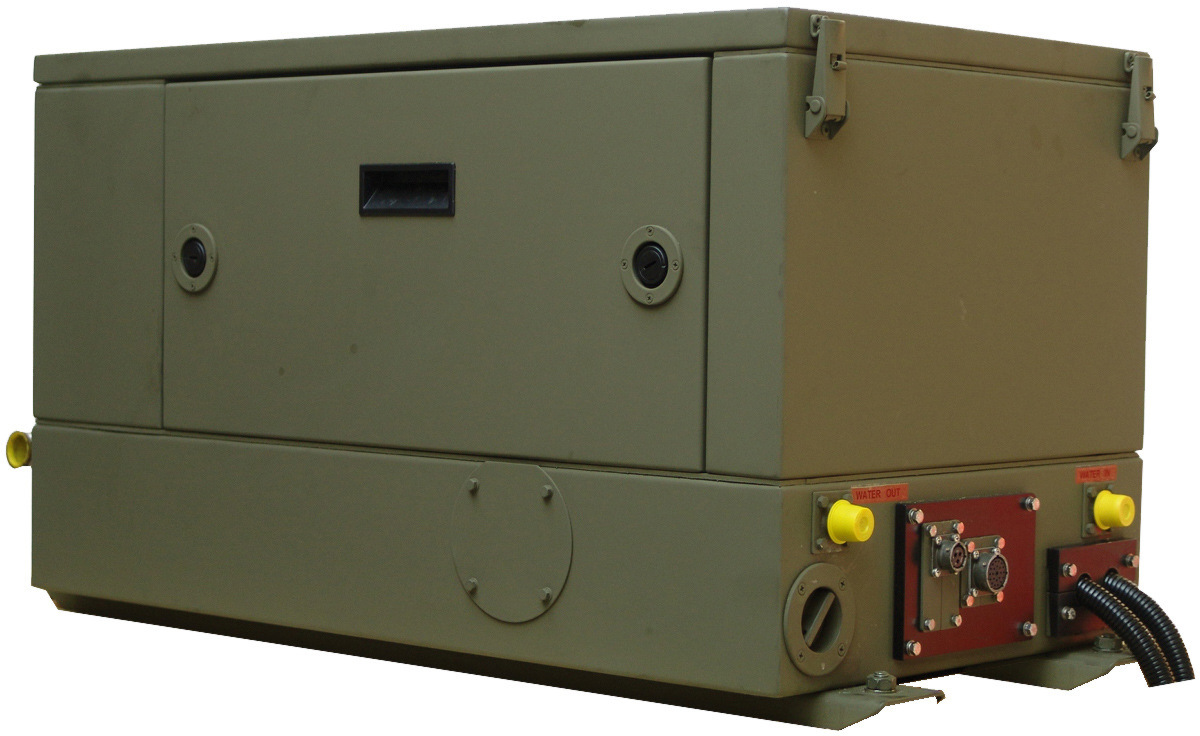 The Panda 12000 PSC is a self-contained generator. Fischer Panda PSC generators are designed for installation and use as turn-key units. They have their own fuel source, dedicated cooling radiator, exhaust and electrical distribution. Fischer Panda PSC generators are suited for a wide range of power applications. They are typically installed on a vehicle or trailer-based application.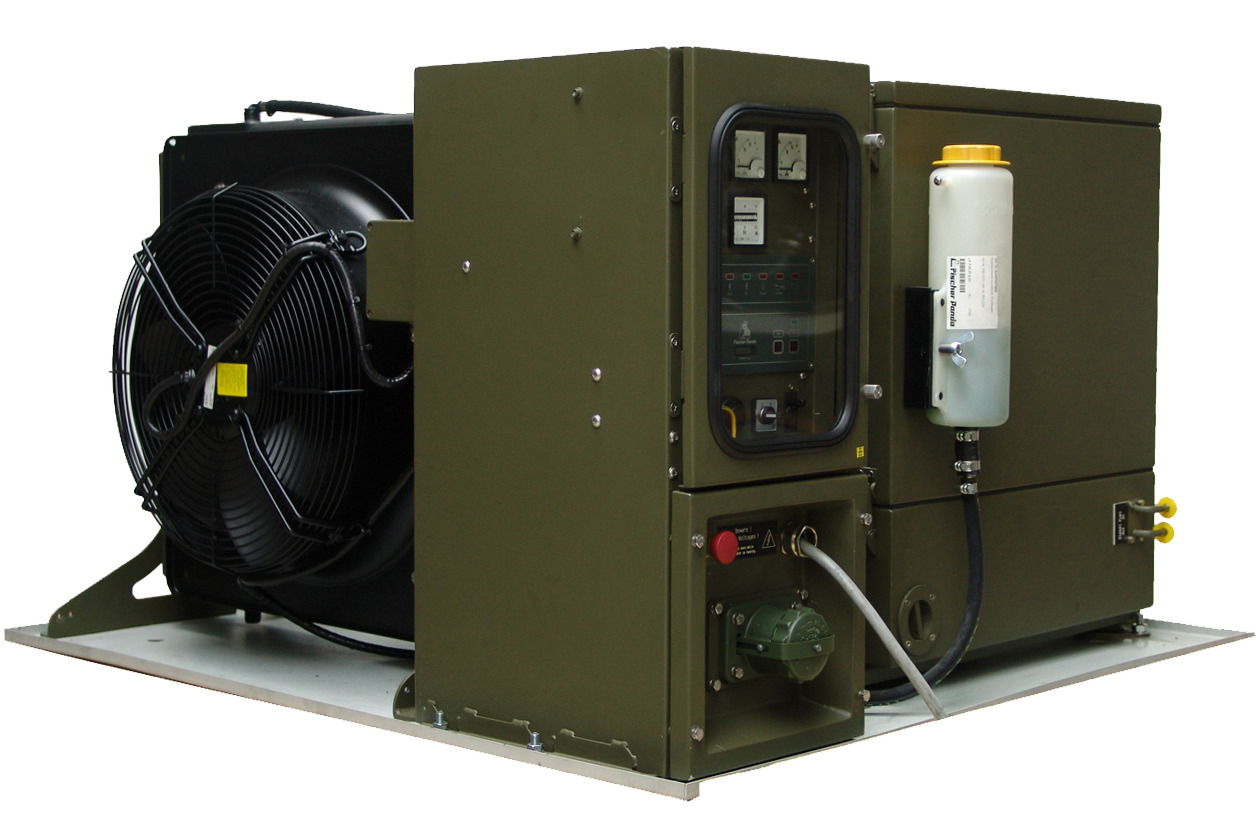 The Panda 10000i PVMV-N is a vehicle generator with a nominal output of 8 kW. Power is supplied through an inverter. The consumer load is monitored and the generator's control system can alter the engine speed in real time to match the load requirements. This can result in up to 30% fuel savings. It has a modular design and is suitable for installation within a mobile application with limited space.